Web Development
The functionality of the website is determined by its coding and programming, which is covered under a process called web development. While website designing services focus on the design and visual appeal of the website, the web development process focuses on the non-design aspects like coding and markup. It determines how the design of the website will actually be visible to the end-user.
Outdo System is a well-reputed Web developer in Bathinda with expertise in developing well-functioning websites for clients across industries. Our professional web development services have helped create robust websites for businesses that wish to reach a wider consumer base and improve their brand image online. Our model of web development is scalable and focuses on the user experience. This has allowed us to develop the most efficient websites that have a high performance and an unbeatable quality.
For any business existing in today's marketplace, having a strong online presence is a prerequisite for success. If you too are in need of Website development in Bathinda, Outdo System offers an extensive range of development and design services at extremely competitive prices. Our developers are well-equipped to handle a variety of CMS tools to create the most efficient and well-functioning website for you.
Front-end and back-end development:
Web development can be divided into two components: front-end development and back-end development. Front-end code determines how the design of the website will actually be visible on the client's end. The back-end code is responsible for managing the database on the server-side of the website.
Front-end development involves creating the interface for the website. This involves creating the layout, integrating images, animations, page flow etc. This is done using languages such as HTML, CSS and JavaScript. Back-end development uses languages like PHP to control server data and handle requests.
Outdo System has a team of expert developers skilled in building, integrating and maintaining your website. The developers are adept in various languages and software tools required to develop sleek and functional websites easily. You can choose to partner with our services to create a user-friendly website that helps your business grow tremendously.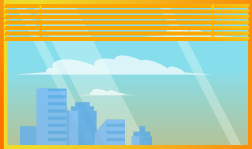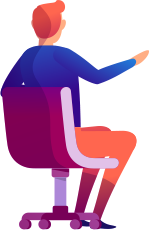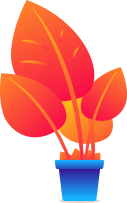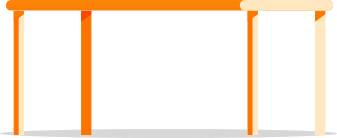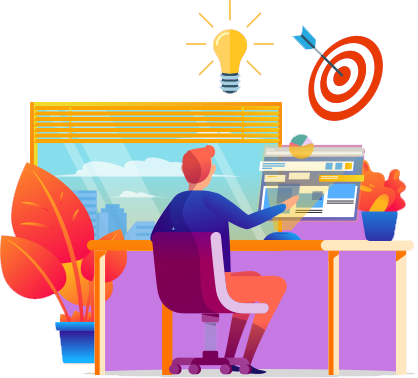 Services included
Outdo System is a reliable Website developer in Bathinda offering a wide range of web development solutions that can help strengthen your brand reputation. Some of the services that we offer as part of</p> <p>web development include:
Advantages of Web Development:
A reliable web development service has several advantages to offer to the clients. With a well-developed website, you get the following benefits:
Improved functionality and navigation for the end-users
Cross-platform websites
A scalable model that can expand with your business
Opportunity to stay ahead of the competition
Cost-effective web solutions that generate reliable results
Whether it's the layout of the website, its design or functionality, Outdo System can take care of it all for you. As the most trusted web development service in Bathinda, we can help improve the user experience on your website. We are capable of creating websites using the latest frameworks and technologies. Our services have been well-regarded as cost-effective and reliable solutions to generate more traffic and retain existing customers.
Outdo System's experience in developing websites for businesses across industries allows us to accommodate the specific needs of the clients in our process. We can deliver high quality web development solutions within your budget. Delivering high-quality solutions within the promised time period has always set up apart from the rest. Get in touch with our team to strengthen your online reputation and transform the way people perceive your brand.
Our Package
Static Website
15 Pages Website
Responsive Website
Unique Home Page Design
Header Slideshow
Image Gallery & Video Integration
Domain Name (.com, .in, .net, .org )
Content Protection
Social Media Initegration
Favicon Creation
25 GB Hosting Storage
2 Business Email ids
Live Chat
Online Enquiry Form
6 Months Maintenance Free
Site Map Creation
SSL Certification
Google Local Business Centre Submission
Dynamic Website
Unlimited Pages & Categories
Responsive Website
Unique Home Page Design
Header Slideshow
Domain Name (.com, .in, .net, .org )
CMS (Content Management System)
Admin Panel
Favicon Creation
100 GB Hosting Storage
5 Business Email ids
Online Enquiry Form
One Year Maintenance Free
Meta Tag Creation For All Pages
Site Map Creation
Free Basic Logo
Blog Portal
Live Chat & WhatsApp Chat
SSL Certification
Google Local Business Centre Submission
Ecommerce Website
Unlimited Pages & Categories
Responsive Website
Unique Home Page Design
Header Slideshow
Domain Name (.com, .in, .net, .org )
Payment Gateway Integration
Shopping Cart
CMS (Content Management System)
Admin Panel
Favicon Creation
100 GB Hosting Storage
5 Business Email ids
Online Enquiry Form
One Year Maintenance Free
Meta Tag Creation For All Pages
Site Map Creation
Free Basic Logo
Blog Portal
Live Chat & Whatsapp Chat
Google Local Business Centre Submission
Frequently Asked Questions